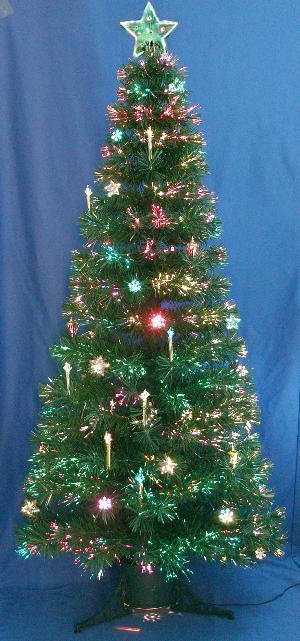 Item# TR79012
60" fiber optic Christmas tree with 120V/12VAC UL transformer, 185 branches scattered fibers with one fiber optic tree top star, 32 fiber optic ornaments including fiber optic stars, fiber optic lanterns, fiber optic candles, fiber optic snow flakes. All lighting up in changing rainbow color. Tree wide Approximately 28" in diameter.
Packing 4 trees per case
Out of stock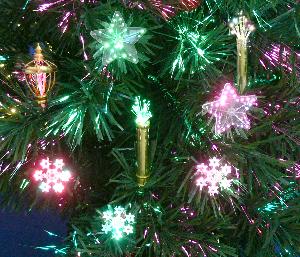 Close look of fiber optic ornaments - Stars, snow flakes, candles, and lanterns are all made with fiber optics, they light up in changing rainbow colors.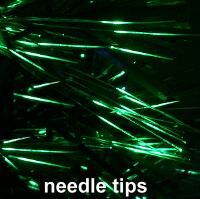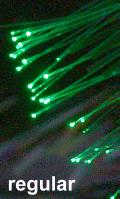 The fiber tips of our Christmas trees are ground to fine needle shape so it can show more illumination compared to regular one which has only one dot illuminated at the tip.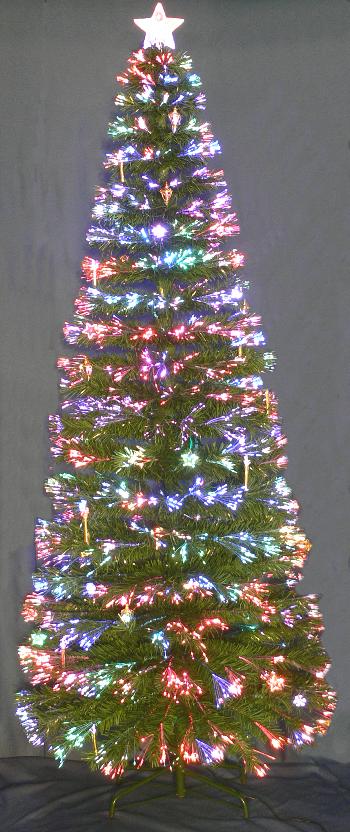 Item# TR8x40
96" fiber optic Christmas tree with two energy saving LED light sources, 120V/4.5VDC UL transformer, needle shape fiber tips with one fiber optic tree top star, 48 fiber optic ornaments including fiber optic stars, fiber optic lanterns, fiber optic candles, fiber optic snow flakes. All fiber lights are in controllable rainbow color. Tree wide Approximately 40" in diameter.
Packing 2 trees per case

Out of stock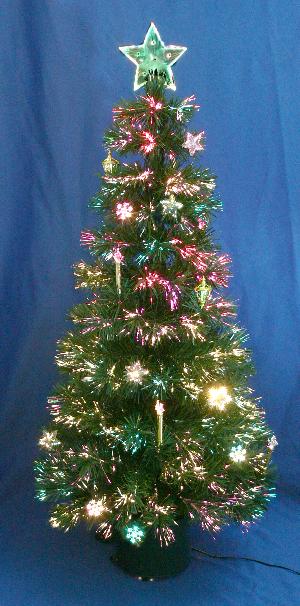 Item# TR79011
48" fiber optic Christmas tree with 120V/12VAC UL transformer, 158 branches scattered fibers with one fiber optic tree top star, 28 fiber optic ornaments including fiber optic stars, fiber optic lanterns, fiber optic candles, fiber optic snow flakes. All lighting up in changing rainbow color. Tree wide Approximately 23" in diameter.
Packing 4 trees per case

Out of stock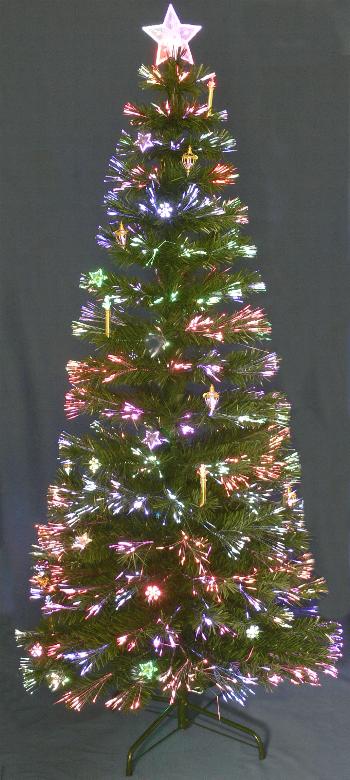 Item# TR79013
72" fiber optic Christmas tree with 120V/12VAC UL transformer, 231 branches scattered fibers with one fiber optic tree top star, 36 fiber optic ornaments including fiber optic stars, fiber optic lanterns, fiber optic candles, fiber optic snow flakes. All lighting up in changing rainbow color. Tree wide Approximately 30" in diameter.
Packing 4 trees per case

Out of stock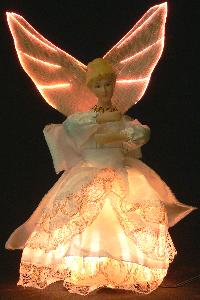 Item# FOA16
14" fiber optic angel for table or tree top, in white dress. Lighting up in changing rainbow color.
Out of stock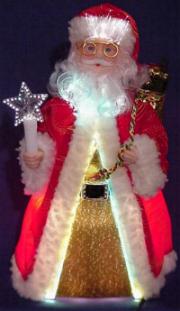 Item# FOS20
12" fiber optic table top santa. Lighting up in changing rainbow color.
Out of stock